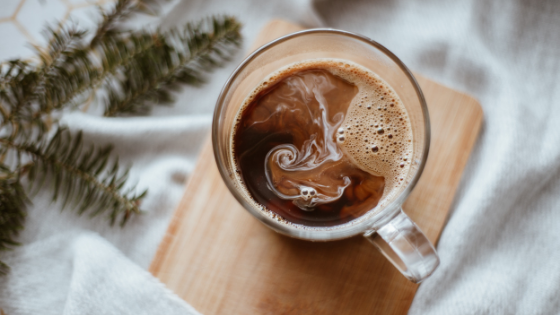 Inviting guests to Raleigh apartments for a brunch or a morning breakfast means you will want a few fun drinks to go with the meal. While you may want to avoid alcoholic beverages early in the morning, you can enjoy fun mocktails and coffee drinks that make your breakfast with friends or family exciting and fun.
Coconut Oil Coffee
Traditional coffee is always a good option with breakfast, but you can spruce up your morning with a coconut oil coffee. This coffee adds something special to the table, offers a frothy finish, and leaves your guests with a satisfying feeling that they got something interesting with their meal. Start with normal black coffee. Add a tablespoon of coconut oil and sugar to taste to a blender. You can also add in some creamer if you prefer a lighter color. Pour the hot coffee over the coconut oil and blend it together. Serve the coffee drink.
Simple Frothy Orange Drink
If you prefer to focus on orange drinks, then make it a bit fancy with a frothy orange drink. Add one full can of orange juice concentrate, 1 cup of water, 1 cup of milk, sugar and a teaspoon of vanilla extract to a blender. Blend the mixture together. Slowly add in 10 ice cubes to your mixture. Blend it until you have no more ice chunks and then serve it immediately to your guests.
Orange Mocktail
For a brunch in your home, you can also opt for an orange mocktail. This drink will require a little preparation by freezing orange juice into ice cube trays the day before your morning plans. Pour 8 ounces of sparkling water into a glass. Add grenadine syrup to the glass. You can add the syrup until it gives a beautiful color, so the exact amount depends on your preferences. Put your frozen orange juice ice cubes in the glass and then finish up with a sprig of rosemary to add to the beauty of your mocktail. You can also add vanilla syrup if you want to change or adjust the flavor of the drink. The ice cubes will melt to offer a light orange flavor that goes well with the vanilla and grenadine syrup.
Serving guests a fun drink with a morning breakfast or brunch in your home means you want a few options in mind. By making boring orange juice and coffee a bit interesting, you will make your guests excited to see the next part of the meal. For more ideas about fun breakfast drinks for your guests or to see available apartments in Raleigh, contact us today.