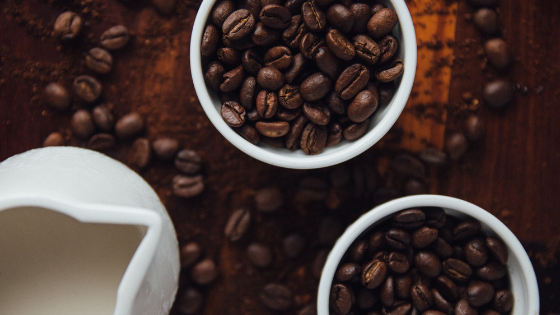 Java. Joe. That morning cup of must-have caffeine.
The residents of our Raleigh, NC apartments have all sorts of names for their start-the-day essentials. Sometimes, we think a normal cup of coffee can get a little boring, so we decided to see what kind of homemade hacks can be done via easy, DIY methods. Here are a few fun things we found.
Pour Leftover Coffee Into Ice Cube Trays
Waste not, want not. Don't let your leftover coffee go to waste by pouring it down the drain. Instead, create coffee ice cubes that'll be standing by when you want a homemade frappe. Simply place your caffeinated cubes into a blender alongside some milk, sugar, and whatever other ingredients you're craving, and blend away!
Make Coffee Gummies
If you find yourself without enough energy to get through the afternoon, try chewing on Coffee Gummies. These little guys offer shots of energy at any time. You can make them ahead of time and store them in baggies, so they're ready and waiting when you need a bit of a boost.
Add Spices to Your Grounds
Aromatic spices—such as cinnamon and nutmeg—are notable additions to coffee brews at expensive coffee shops, but you don't have to shell out the extra cash if you make special blends in your own kitchen. Add a teaspoon or so of your favorite flavors to the top of the grinds before the water starts flowing through. The end result will be a tasty coffee treat that'll make your entire space smell great.
Start Your Own DIY Coffee Syrup Collection
Are you feeling a little crafty? It's time to get your syrupy juices flowing by creating your own DIY coffee flavors that'll infuse a little sweetness into an otherwise bitter cup of morning brew. Essential oils and baking extracts you can find in any grocery store instantly elevate the taste of an ordinary blend in no time.
Exfoliate Your Skin With a Coffee Body Scrub
Exfoliation is key if you want to have vibrant, fresh-looking skin. A Coffee Body Scrub with Coconut Oil can melt away your stresses, leaving you relaxed and looking great for the day ahead.
The Tribute offers residents a gourmet complimentary coffee and espresso bar among dozens of other awesome amenities. Check out the reasons our residents love our community!