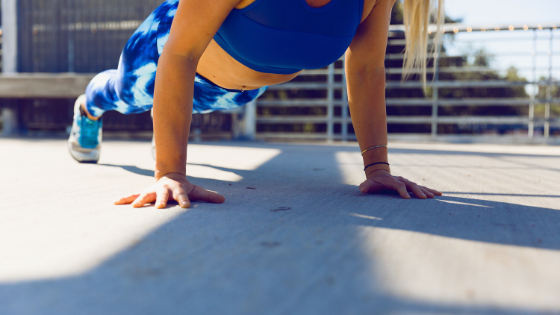 Fitting fitness in before work may seem like a fool's goal for you, especially if you can barely get to work on time. But there are far more benefits to working out in the morning than may first meet the eye. Working out can boost your energy and improve your focus, thereby increasing your concentration when on the job. The discipline you deploy to get up early, even when you don't have to, will carry on far past the morning. Here are a few tips to making yourself actually do it.
Pledge a Few Minutes
One of the biggest ways we sabotage ourselves is by piling on unreasonable expectations. A micro-resolution is a resolution that is simple and achievable, and it could be the path to your success. It's not necessarily easy to do, but it is possible and easily definable.
So instead of telling yourself that you're going to go to the gym five days a week, you instead pledge to do a four-minute workout every day before 8 a.m. If you take a shower every morning, this should be an even easier path for you. You can work up a sweat for a few minutes and then clean up before work.
Prep Your Brain
Your brain is constantly receiving messages from what you do, which makes getting ready more powerful than it may first seem. Packing your lunch at night, setting your alarm to play energetic music, and picking out your workout wardrobe can make it slightly easier to get that morning workout in.
Whether you just want to walk around the block or you're doing CrossFit training, this little tip can help you drag yourself out of bed when it's the last thing you feel like doing. As soon as your blood gets pumping, you'll undoubtedly start to feel better. As you time your workouts, your brain will become used to the routine.
If you're looking for ways to get a fitness routine in the morning in Raleigh apartments, consider the 24-hour strength and cardio facility at The Tribute. Or swim a few laps in the pool every morning as the sun rises. Give us a call today to schedule a tour and learn more about our available floor plans!