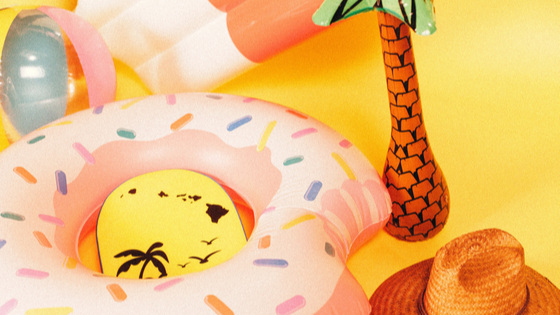 Summer has officially come to an end, and for most people, that means pool season is behind them. During the summer months, you may have purchased many fun pool items for yourself or for your children, including goggles, inflatables, floaties, and diving rings. Now that these items are no longer being used, you may wonder how you can properly store them so that they can be used again next year. Here are a few tips for storing summer pool items.
Allow Your Pool Items to Thoroughly Dry
The first step that you need to take when you are storing your summer pool items after summer is over is to allow your pool items to thoroughly dry. After deflating or using your items for the last time, leave them outside to dry. Try to rotate or move them so that water trapped in the creases and crevices is able to get out. If any water remains, your item can develop mildew or mold, so it is important to ensure they do dry completely.
Sprinkle a bit of Baking Soda in Plastic Inflatables
If you have any plastic inflatables that you are storing for the summer, such as pool ride-on toys, small inflatable pools or slip and slides, you will want to sprinkle a small amount of baking soda on the inflatable before you store it. The baking soda helps to soak up any moisture that may remain, while also helping to prevent the inflatable from becoming smelly while it is being stored.
Store the Pool Items in a Waterproof Container Away From Sunlight
The final step for storing summer pool items is to fold the items up and store the pool items in a waterproof container. When possible, keep the container away from sunlight and heat exposure. This can heat the items inside of the container up, causing damage to them. If you follow these tips, your items will be ready to use the next time pool season rolls around.
Having a pool can help to enhance the fun you have during the summer months. If you are in the market for apartments in Raleigh, North Carolina and are looking for a community with a stunning pool, check out The Tribute. We have a stunning Grecian-style saltwater pool with an expansive sundeck. Stop by and check out our pool and our community for yourself.