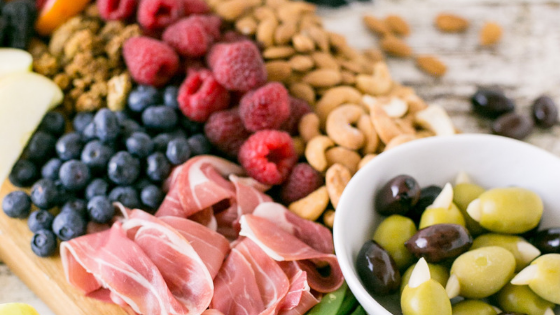 Aah, the back-to-school season in Raleigh, NC. This time of year can be a little bit crazy for parents with kids in school. Many kids have plenty of schedule demands after school and in the evenings, and there are social demands, too. If you have elementary-aged children, your kids might be talking about the awesome snacks that other kids show off at school. Could your own snack-packing efforts use a boost? Don't let your kids have snack envy. Let them wow their friends with these Pinterest-worthy school snack ideas.
Yogurt-Dipped Strawberries With Cheerios
Strawberries are a great school snack, but let's be honest. They're not particularly exciting on their own. Also, they bruise easily. Take your kids' strawberries up a notch with these yogurt-dipped strawberries with Cheerios. They make a great visual statement, they're a great mix of grains and fruits, and there's even some protein in the yogurt.
To keep the mess factor to a minimum, freeze these the night before. They'll soften in your child's lunchbox, but the yogurt should stay firm. Or you can send this as a "build it yourself" snack! You can also mix things up with different cereals.
Lego-Style Rice Krispies Treats
Rice Krispies treats are a go-to school snack and have been for many years. Take things up a notch by sending these Lego-style treats with your kids. They are so simple to make: All you need in addition to your regular Rice Krispies treats recipe is frosting and M&M's.
Here's a guide to making your own Lego-style Rice Krispies treats.
Mummy Dogs
Get ready for Halloween a little early with these super creative mummy-themed hot dogs. We actually found this Pinterest-worthy snack idea on real-live Pinterest, so you know it's got to be good! All you need is crescent roll dough, cheese and hot dogs for the basic mummy dog. Add eyes using mini marshmallows and black food coloring.
Conclusion
Of course, making Pinterest-worthy snacks is more fun when you have a top-notch, renovated kitchen. If you're looking at apartments in Raleigh and want to have a fantastic kitchen (not to mention, a stellar clubhouse, resort-style pool and more), check out The Tribute. Contact us today to find out which apartments are currently available.