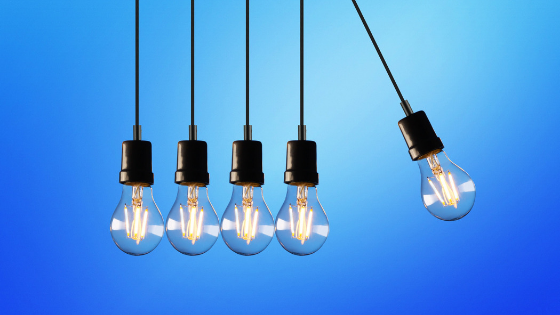 How you feel can sometimes be as much about your internal attitude as your external circumstances. When your home is full of light and color, it's a simple way to boost your mood. Now is a good time to take your cue from the season. The light from the summer sun can sometimes remind us that our homes are dreadfully dark by comparison. If you're tired of coming home and squinting, here are a few ways to brighten up your apartment.
Change Your Lampshades
Lampshades can have a drastic effect on how you see the light in your home. If you swap out your darker lampshades for lighter ones, there will be more general light in the room but less localized light around the bulb. So as long as you don't need brighter light on one focal area (like the surface of your nightstand), you can buy lighter lampshades or even take them off altogether.
Go for Pops of Color
If the lighting in your home isn't the problem, then perhaps it's a combination of dark furniture and accessories in the rooms. Even if you're averse to bold or showy decorations, color doesn't have to be overblown to be powerful. Bright cushions on the chairs around the kitchen table or a new piece of artwork in your living room can instantly give each space a new feel.
Swap Out the Curtains
Natural light is always going to be best for your psyche. It's not that artificial light is bad for you, it's just that you do need to feel the warmth of the sun. If your curtains are standing in the way, you may need to choose something a little less opaque. Transparent curtains may sacrifice a bit of your privacy, but they can really make a difference in your mood and the way you perceive your apartment.
The apartments in Raleigh, NC don't need a major makeover to get a little brighter, and in fact, may need very little to make a big change for you. If you're looking for an apartment with a little more light and space, The Tribute has just the space for you. Call us for a tour of our available units!